Understanding Outsourcing Supply Chain Management ! The Lucky 7 Benefits!
6
Dec
2022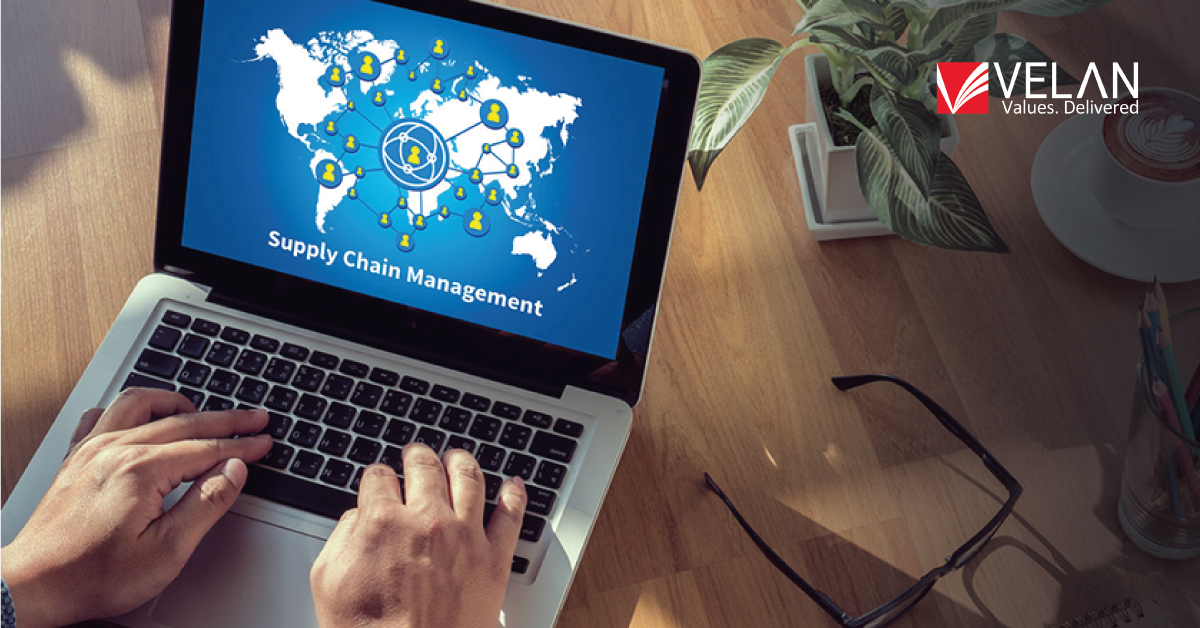 Supply chain management is a complex process that includes keeping track of the inventory and keeping your tracks up to date. This often requires attention, integration, and standardization. It takes strategic planning and intelligent execution to guide the proper functioning of an organization. It's difficult when the business deals with perishables, groceries, and edibles. A minor change in how you do business and outsourcing management can ease the pain and make the process smoother. Let's understand a little about Supply Chain Management and how it can be beneficial for your company to outsource it. Also, if not outsourced to the right vendor, how it can create problems among the several functions of the businesses?
Outsourcing is becoming increasingly important, especially in the catering supply chain. Many supply chain companies in India dealing with food and perishable foods need systematic supply chain management. With first-class refrigeration and freezing equipment, flexible working, and services with the fastest turnaround times, Supply chain outsourcing emphasizes increasing the company's productivity in all aspects.
Outsourcing as a Business Tool:
Since outsourcing involves working with third parties for the smooth running and integration of business operations, it shifts the burden from in-house management to the outsourced team. Reduces human hours, resources, and invested effort with a simple process that works on command.
Outsourcing is one of the most recognized things done to reduce the pressure off in-house management; hence when aligned with supply chain management, it complements the business with ample benefits. It plays a vital role in providing the industry with minimal cost, improvising key competencies, meeting customer needs, focusing on strong customer relationships, and gaining practical flexibility when maintaining a smooth supply chain.
Several ways supply chain outsourcing benefits the business, promoting smooth operation and providing the added effort that can help the business in another unique way. Several supply chain companies in India, especially those dealing with the food service supply chain, should move to outsource if they still need to. It is essential for the company because it gives,
Competitive advantage
Outsourcing your supply chain management operation gives you an edge over your competitors. This can be exploited when offering services adapted to customer satisfaction. Reduced overall costs
Once you outsource your supply chain management, your operational costs will decrease, affecting the total cost graph. The resources saved by outsourcing the supply chain will help you improve internal facilities, thereby increasing sales.
Work flexibility
Having a separate team taking care of supply chain management frees internal teams and allows them to work at their own pace and improve core business skills.
Strategic management
The service provider's expertise is the most critical and decisive factor affecting the decision to outsource the supply chain. Supply chain management requires strategically planned execution and is therefore not accessible. However, when you enlist industry experts with world-class services, half your job is done. The outsourcing business takes care of the critical factors that support the growth of your business.
Balanced supply and demand
The motive of supply chain management is to maintain the balance between supply and demand. Supply chain outsourcing provides insight into demand and supply, allowing the business to learn more about the back sets and establish a solid foothold to capitalize on that point versus the competition.
Seven reasons why you should outsource your supply chain:
The modern supply chain method has immensely evolved from what it used to be before—companies and suppliers to an interconnected web spanning continents, departments, and functions.
It comprises various elements and functions, including product development, operations and marketing, finance, distribution networks, and customer service. Managing and optimizing these multiple elements and processes requires skill, expertise, and access to the best resources.
Since supply chains are crucial to win sales and increasing profits in your businesses, they can result in faster production cycles and lower costs if optimized correctly. A simple hack to the optimized supply chain is practical to supply chain management (SCM); that optimization is outsourcing SCM to the right experts. What role does outsourcing play in supply chain management?
These companies are reaping the benefits of superior SCM management.
Companies that mismanage their supply chains are usually overwhelmed with issues. These issues stem from various areas, including unprecedented inventory growth, increased customer orders, shifting consumer demands, last-mile logistics delivery issues, and inefficient replenishment.
This makes it difficult for these companies to focus on core functions, grow their customer base and market share, and increase revenue. All of this results from ineffective chain management.
Every supply chain step must be strategically devised to advance business goals.
Done right, supply chain management leads to smooth business processes and happy customers. Indeed, SCM is critical to maintaining healthy inventory levels, ensuring timely and reliable delivery of customer orders, and healthy profit margins for businesses.
With the services of supply chain management companies, companies can now focus only on their core competencies instead of spending time and money on logistics management.
Experienced companies outsource supply chain management to professionals to gain several significant benefits, positioning themselves better for business success. Reliable third-party logistics providers simplify the direction of your supply chain network.
Let's look at the key benefits of outsourcing your supply chain:
Businesses can outsource their supply chain to enable efficient service and business growth. Dealing with SCM's strategic and tactical details can distract companies from their core competencies. Outsourcing supply chain processes allows companies to focus their time and money on their core functions, including giving their customers the best products and services.
When you outsource your requirement to external supply chain partners, they bring the skills, solutions, and expert opinion that will take companies several years and significant capital expenditures to develop internally. The experience they get can be precious. They also leverage tools that help increase the efficiency and productivity of your business.
Supply chain operations involve many infrastructures, overhead, and personnel costs. This can add up quickly and impact a company's profitability. It is often more cost-effective to outsource supply chain operations to a trusted third party than in-house.
Better ability to meet customer demand
Customer satisfaction is central to any long-term sustainable business and can only be achieved if supply chains function optimally. Outsourcing these functions to an experienced partner helps reduce the likelihood of supply chain inefficiencies, which can fur. Third-party suppliers have better-dedicated resources to ensure effective processes and that all supply chain processes run smoothly and efficiently.
As third-party suppliers are better equipped with supply chain management tools and technologies, they can foresee the trends and adapt to the current requirement of the markets. Their resources and expertise are precious when companies need to scale production to meet changing customer needs.
When you work with external supply chain companies, you gain access to their resources and industry expertise. When used correctly, these resources can create high chances for your win in the current supply chain market and more prominent players in your industry.
By collaborating with external suppliers in the supply chain, you can gain greater visibility, security, and control in compliance, quality, delivery times, and inventory levels. This enhanced visibility helps you identify risk areas and proactively lessen their impact. When you outsource your needs to a supply chain partner to reduce delivery times, prepare for audits, secure backup suppliers, and optimize safety stock.
Let's talk about certain risks that it might involve if the outsourcing is not done to the right vendor:
Quality may suffer
If your SCM partner doesn't keep their knowledge up to date and doesn't have an in-depth knowledge of your products or services, the quality of your offer may decrease.
This risk increases when the outside company tries to economize or use cheaper materials. Such practices can be detrimental to your business and significantly reduce sales and brand value, so avoid using SCM partners who do not prioritize quality.
You may face setbacks
SCM outsourcing can become a complicated process that carries more chances of setbacks. Watch out for unrealistic timelines that can lead to lost sales and major supply chain issues.
Operations become smooth once a business is integrated with the SCM partner, but the transition process can be a nightmare. It requires a substantial investment of time from both parties and also a good financial footing. If one of the parties slows down, it can lead to delays and various accidents. Several issues are likely to arise during the transition phase, as this requires better communication and time, and money.
Unexpected charges may arise
Sometimes taxes, shipping, and other hidden charges can get out of hand. Some 3PLs have several hidden costs, such as B. labeling, picking and packing, packaging, and more. To avoid this, work with suppliers who are transparent about their costs to protect your profit margins.