Why Every Business Should Include Robotic Process Automation (RPA) in Their Marketing Strategy
28
Apr
2023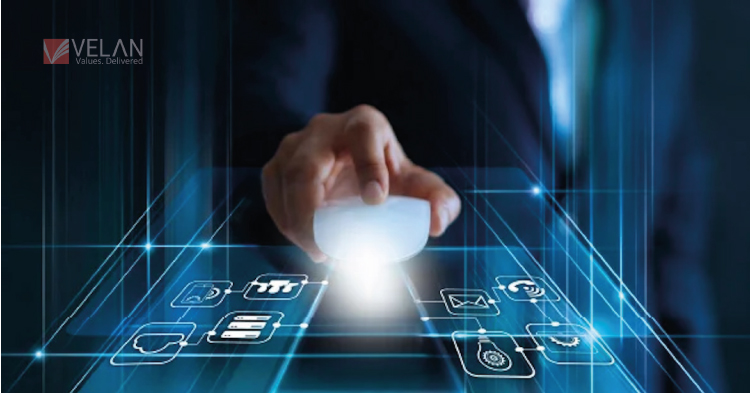 Slay your business with Robotic Process Automation (RPA) in their marketing strategy:
Are you interested in saving time and money by streamlining business processes? Do you want to increase efficiency but don't know where to begin? Process automation has here, and it is just what you require!
Marketing automation is a system that automatically handles marketing operations and multipurpose campaigns across various media.
Businesses may use marketing automation to target customers with automated messaging via email, online, social, and SMS. Messages are delivered automatically in accordance with processes, which are collections of instructions. Workflows can be specified by templates, constructed from scratch, or changed mid-campaign to improve outcomes.
RPA, or robotic process automation, may help firms save up to 90% of their workforce's time while enhancing operational efficiency and cutting costs. We'll go over everything you need to know in this post.
We'll go over all you need to know about RPA and how it can help your business in this post.
Ready? Let's get started!
According to the Deloitte Global RPA Survey, 53% of respondents have already started their RPA journey. It's expected to increase to 72% in the next two years. If this continues at its current level, RPA will have achieved near-universal adoption within the next five years.
RPA stands for Robotic Process Automation.
According to Gartner's Glossary, "Robotic process automation (RPA) is a productivity tool that allows a user to configure one or more scripts (which some vendors refer to as "bots") to automate the execution of specific keystrokes." Bots can be used to replicate or duplicate certain actions (transaction stages) inside a larger business or IT process. Manipulation, sending data to and from multiple programs, generating reactions, or conducting transactions are some examples. RPA employs both user interface interaction and descriptor technology. The scripts can be used to supplement one or more software programs."
RPA is now categorized into three primary technological categories:
Robots are simple bots that process information by following simple principles.
Knowbots are bots that will use the internet to obtain information.
Chatbots are artificial intelligence-powered chatbots that can answer clients in real-time.
With the growth of Artificial Intelligence, businesses are increasingly aware that robots can supplement, if not replace, humans. Most firms have already given simple cognitive tasks to RPA systems, and there are compelling reasons to do so. Over the last few years, robotic process automation has risen quickly, enhancing employee happiness and minimizing the likelihood of mistakes in repeated operations.
How is RPA used?
RPA has several applications, including accounting and invoicing, data management, hiring and onboarding, payroll, and much more. RPA is mostly used to automate business operations such as:
Updating databases and application
Transferring data from location to location
Logging into applications
Extracting content from PDFs and other documents
Managing collaboration tools like email and instant messaging
Scraping websites
Standardizing processes and decision-making with the help of machine learning
Copying and pasting at scale
RPA is a rapidly expanding sector that is being widely used by finance, accounting, operations, and technology organizations. According to LinkedIn estimates, 72% of all firms are expected to employ RPA at some time in the next two years.
Here are a few advantages of implementing RPA in the workplace:
Error Minimization-In a customer-facing setting, the number of mistakes may be decreased without slowing down the process. It also leads to increased consumer satisfaction and more credible analytical research.
Enhanced Efficiency-Allows staff to focus on value-added operations rather than time-consuming back-end work, increasing corporate efficiency. An increase in ROI has been associated with increased efficiency and production.
Save Money-System prices can often exceed budget while still performing well. RPA solutions attempt to bridge this gap and drastically lower the company's costs by automating most processes and saving time and resources. Human work is also reduced when it is leveraged in the organization, which saves even more money.
Performance in Real Time-Defects and bug discoveries are visible in real-time.
Technical abilities are not required-Setting RPA technology does not require programming knowledge. Anyone who is not technically savvy may set up RPA and automate chores.
Complaint Regarding Regulations-All major compliance requirements and laws are supported by Robotic Process Automation, allowing for a seamless, error-free experience.
Auditing is made easier-RPA bots storing all of their activity in digital log files, greatly simplifying the company's audit procedure.
Additional Information – As robots engage with old systems to extract tedious data for humans, the breadth of data collection expands. As you are aware, technology has crept into every business, thus it is technically ready for any industry. However, RPA automation benefits some industries more than others.
Typically, the industries that use it are those that:
For business processes, use legacy systems.
Have repetitious duties that are necessary as part of their regular schedule
It has the potential to boost customer happiness, staff satisfaction, and cost savings significantly. A few industries that might come under the RPA category include those that have long relied on legacy systems, such as:
Financial Services – Including banking, insurance, investments, accounting
Telecom
Energy
Healthcare
Human Resources
Customer Service
What RPA can't do
To accomplish relatively simple, rules-based operations, robotic process automation relies on data input. This explains why, when it comes to highly creative or subjective activities like interpreting human speech or writing a song, artificial intelligence struggles to match human thought.
RPA is fully capable of analyzing dozens of performance variables and bringing subpar campaigns to your attention as a marketer. It will not, however, make the creative judgments required to write engaging ad headlines, build landing pages that convert, or develop CTAs that persuade visitors to act.
RPA can utilize formulae to construct these things (templates, design norms, headline formats, and so on), but the software cannot innovate or make creative decisions.
Can RPA take the role of humans?
Yes, for some chores. It cannot, however, compete with human decision-making in innovative or complicated (cognitively speaking) jobs. The human mind is the most powerful computer on the world, and we just lack the technology to match its processing capacity.
Furthermore, duplicating human thinking via a rules-based system would need an algorithm much beyond existing capabilities.
The more pressing concerns are what RPA can achieve in lieu of people and what we can do with the time and money it saves us. The more repetitive, formulaic acts tech can perform on our behalf, the more time we can devote to the creative, human components of marketing.
RPA in marketing examples
Robotic process automation may be used to optimize whole enterprises, but let's take a look at some particular marketing operations that RPA is now doing for firms.
#1: Technical SEO Automation
Because of the continual audits and reporting necessary, technical SEO is one of the most time-consuming components of search marketing. This is ideal for RPA, which can automate reports, finishing them faster and running them more frequently than human teams – allowing faults to be identified and rectified before they create ranking concerns.
Chris Pitt, Managing Director of Vertical Leap, described some of the technical SEO jobs that RPA excels at:
"An example in search might be link analysis or data collection; or it might be looking for technical fixes on your website – lots of things that we do on a daily basis that don't necessarily need any creativity or freeform thinking."
Instead of spending hours each week on these chores, SEO teams may automate them with robots that conduct audits, produce reports, and alert team members when any errors are identified.
#2: Lead nurturing
Every year, the buyer choice process lengthens in the digital era. This compels brands to devote more time and money to converting prospects into paying consumers. Growth is eventually stifled by the number of leads your sales and marketing teams can physically manage.
To continue growth, you must automate as much of the lead nurturing process as feasible. This enables sales and marketing to concentrate their efforts on the critical moments of impact – the conversations that truly convert prospects into purchasers.
Here are three major lead nurturing tasks that RPA excels at:
Lead qualification: You define the criteria for pursuing leads (for example, budget, timescale, initial purchase value, or estimated customer lifetime value) and only spend resources on leads that fit your requirements.
Lead scoring is the process of rating the quality of leads in order to select high-value prospects or those who are most likely to commit.
Churn prevention: Automated programs that keep your customers engaged and buying from you on a regular basis while discouraging them from doing business with your competitors.
By automating these processes, every marketing and sales effort is directed at the prospects that are most important to your company. You may also target campaigns more precisely, and the quality of your data increases since messages are always sent to the most appropriate audience.
Instead of spending manual resources on data segmentation and lead qualification, marketing teams can focus their efforts on generating and optimizing campaigns that elicit genuine action.
By automating these processes, every marketing and sales effort is directed at the prospects that are most important to your company. You may also target campaigns more precisely, and the quality of your data improves because messages are continually being sent.
#3: Bid Adjustment Automation in PPC Campaigns
RPA may be used to show advertising more frequently or less frequently according to customer choices. RPA can help you schedule the proper advertisements and adjust bids based on how well they perform, ensuring you get the most bang for your buck and achieve high marketing ROI.
You may plan advertising in Google advertising for specified hours and optimize bids to boost when your target audience's purchase intent is strongest. Plan higher bids, for example, if your conversions are greater on weekends.
#4: Data management
RPA bots may automate a wide range of data-related tasks, including:
Data entry: RPA bots can be taught to copy and paste data from one source to another, such as from webpages to Excel, or to scan PDF documents and input data into text files or spreadsheets using OCR.
Data transfers: RPA bots can automate data transfers from one system to another (for example, ERP and CRM). This drastically avoids data duplication and transmission problems. It also increases compliance since bots document their activity, generate event logs, and build audit trails.
Data updates: IT companies may use RPA bots to automate database changes from request tickets, emails, systems, and apps, among other sources.
ETL operations include extracting data from certain databases, transforming the data into specified forms, and putting it into various databases or warehouses. Because ETL procedures are repetitive, rule-based, and prone to human mistakes, they may be automated by RPA bots.
Data validation: RPA bots may validate data by cross-checking it against multiple IT databases and looking for abnormalities or duplication.
#5: Chatbots Powered by RPA
Conversational marketing is growing more important in both B2B and B2C marketing funnels. Chatbots driven by artificial intelligence and RPA might be an exciting combination for converting website visitors. A website user, for example, may be looking for specific information to assist them make a decision. Because the RPA Bot is already linked with different back-end systems and databases, it can quickly retrieve and provide the desired information to the visitor. Deploying RPA bots can free up time for you to increase your funnel and interact with your consumers. You may focus on developing prospects while automating time-consuming activities.
#6: Product categorization and inventory monitoring
RPA robots improve customer service and satisfaction by increasing speed and decreasing the number of faults and mistakes occurring during client-facing activities. It also encourages employees to focus more on essential value-added tasks that improve employee satisfaction and company success.
What Advantages Does Marketing Automation Have?
Let's look at how marketing automation may help your company. Marketing automation is the practice of automating systems or processes inside software. Essentially, marketing automation may help to streamline your marketing operations and increase the efficiency of your department. Let's go through the top advantages of marketing automation:
Efficiency.
Marketing and sales alignment.
Increase conversion rate.
Accurate reporting.
Personalized marketing strategy.
Lead scoring.
Data management.
Scalable processes.
Lead nurturing.
Every firm is distinct and has distinct marketing requirements. Automation is also very flexible; you may design personalized dashboards, email templates, and other features.
How to implement RPA
To implement RPA, you need to:
Identify your goals and apply several models centered on deployment, training, communication, and change management to approach RPA methodically.
Help your staff comprehend new RPA technology's benefits and the reasons for its implementation by communicating with them.
Choose whether or not you wish to entrust an implementation partner with the development of RPA.
Choose your partners, such as a BPO provider or RPA technology.
Setup and evaluation of the RPA bot
Before going live, do a live pilot and review the outcomes.
Finally, RPA
RPA does not pose a danger to the human workforce because it just supplements the job to increase task performance. However, as RPA advances, full-time employees may be replaced in the future, encouraging individuals to improve existing abilities and add new ones to their skill set.
Robotic Process Automation is a huge benefit to the industry since it increases resource utilization while lowering other direct and indirect expenses. Robotics play an important part in technology today, and using bot software to enhance company conversions may help the firm flourish.
According to Global Industry Insights Inc. research, the RPA industry will be worth $5 billion by 2024.